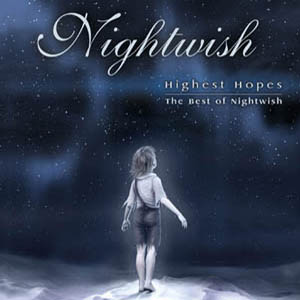 2005
Highest Hopes
Type

Best-of

Date

28 Septembre 2004

Chez

Spinefarm Records
Résumé
Highest Hopes est le premier best of de Nightwish sorti par Spinefarm Records. Deux best of avaient pourtant déjà vu le jour: Tales From The Elvenpath de Drakkar Records et Best Wishes de Toys Factory. Ce Best Of retrace l'ensemble de la carrière du groupe, du premier album Angels Fall First au plus récent Once, et contient deux morceaux plus ou moins inédits : une version réenregistrée de Sleeping Sun, et une interprétation live d'un morceau de Pink Floyd, à savoir High Hopes, chanté par Marco lors du repos de Tarja durant les concerts de la tournée 2005.
Date de sortie : 28 Septembre 2005
Ecrit et composé par Tuomas Holopainen, sauf :
Sacrament Of Wilderness : Tuomas / Tuomas-Emppu
Walking In The Air : Howard Blake
High Hopes : Polly Anne Samson / David Gilmour
01. Wish I Had An Angel
02. Stargazers
03. The Kinslayer
04. Ever Dream
05. Elvenpath
06. Bless The Child
07. Nemo
08. Sleeping Sun
09. Dead To The World
10. Over The Hills And Far Away
11. Deep Silent Complete
12. Sacrament Of Wilderness
13. Walking In The Air
14. Wishmaster
15. Dead Boy's Poem
16. High Hopes - Live (inédit)
Details.
Le premier best-of signé par le groupe, et le plus soigné : très bon choix de morceaux, superbe pochette, magnifique livret avec les paroles complètes et très beau design général : ce best-of est vraiment une belle pièce. C'est aussi le seul à être sorti en de nombreux supports différents, dont une version 2 CD / 1 DVD, dans un format digipack DVD magnifique.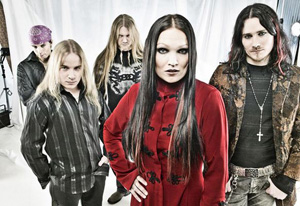 Le coin du collectionneur
Finlande 2005 - Spinefarm - SPI234CD - CD promo - cardboard sleeve
Finlande 2005 - Spinefarm Mercury - CD promo - cardboard sleeve
Finlande 2005 - Spinefarm - SPI234CD - CD + DVD
Finlande 2005 - Spinefarm - SPI234dg - CD - digipack
Monde 2005 - Universal Music - 987172-0 - CD - version internationale
Monde 2005 - Universal Music - 987451-6 - CD - avec un livret réduit
Monde 2005 - Universal Music - 987181-6 - CD + DVD - PAL
Monde 2005 - Universal Music - 987181-6 - CD + DVD - PAL
Monde 2005 - Universal Music - 987407-1 - 2CD + DVD - version Deluxe sound & vision
Monde 2005 - Universal Music - 987527-7 - MC
Royaume Uni 2005 - Universal Music - 987172-1 - CD -
Royaume Uni 2005 - Universal Music - 987372-1 - CD + DVD - NTSC version limitée
Allemagne 2005 - Universal Music - 987395-8 - CD
Allemagne 2005 - Universal Music - 987396-9 - CD + DVD - PAL