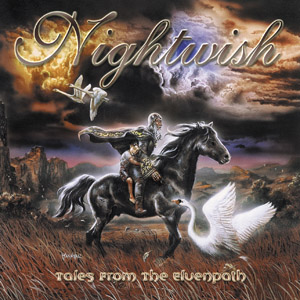 2004
Tales From The Elvenpath
Type

Best-of

Date

18 Octobre 2004

Chez

Drakkar Records
Résumé
Voici le premier best-of de Nightwish, publié par Drakkar Records, la première maison de disque allemande de Nightwish pour les quatre premiers albums. Ceci explique que ce best-of ne contienne que des morceaux de ces albums.
Date de sortie : 18 Octobre 2004
Ecrit et composé par Tuomas Holopainen sauf :
Sacrament Of Wilderness : Tuomas / Tuomas-Emppu
Walking In The Air : Howard Blake
Over The Hills And Far Away : Gary Moore
01. Wishmaster
02. Sacrament Of Wilderness
03. End Of All Hope
04. Bless The Child
05. Sleeping Sun
06. She Is My Sin
07. Walking In The Air
08. Stargazers
09. Over The Hills And Far Away
10. The Kinslayer
11. Dead Boy's Poem
12. Sleepwalker
13. Nightquest
14. Lagoon
15. Wayfarer
Details.
Pour ce premier best-of, Drakkar Records propose un bel objet : une pochette réalisée spécialement pour ce CD, 15 morceaux (dont 4 assez rares à l'époque) et un livret contenant des photos de l'époque. Simple mais joli !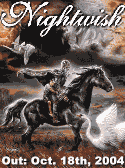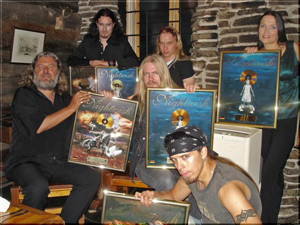 Encore plus d'infos
Disque d'or :
De nombreuses copies de ce best-of furent vendues en Allemang et le CD devint disque d'or. Une soirée organisée par Drakkar Records fut organisée poru remettre à Nightwish des disques d'or !
Le coin du collectionneur
Europe 2004 – Drakkar – 82876 65478 2 – CD – édition limitée dans un cardboard sleeve
Europe 2004 – Drakkar – 82876 65478 2 – CD